I'm sure some of you are confused as to why JAY-Z's new album is being called the 14th by some and not the 13th by others.
What's causing this "mix-up"??
Well, this album, 4:44 is actually Jay's 13th Solo Studio album.
emphasis on Solo.
yes. that means there's a difference between an album, and a solo album.
remember that joint album with Kanye? Watch the Throne ? yeahhh… and two more with R.Kelly; "Best of Both Worlds" and "Unfinished Business" 
Okay so JAY-Z has released thirteen solo studio albums, three collaboration albums, one live album, five compilation albums, one soundtrack album, two extended plays, one hundred and fifteen singles (including forty-five as a featured artist), nine promotional singles and eighty-two music videos.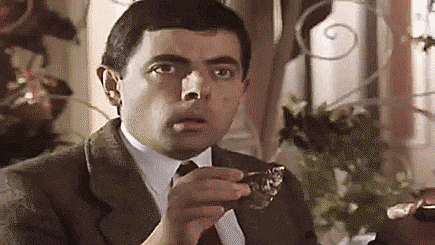 amazing huh?
We can't help but go down memory lane just to appreciate JAY-Z's greatness in all 13 of his solo studio albums;
13.
4:44 (2017)
Of course, this is his most recent work. This is what's brought us here in the first place.
12.
Magna Carta Holy Grail (2013)
JAY-Z announced this album during the NBA finals and teamed up with Samsung to give away a million free copies.
11.
The Blueprint 3 (2009)
This was the final of the Blueprint trilogy. It was released on 8th November, 2009. It debuted at number one on the US Billboard 200 chart, selling 476,000 copies in its first week.
10.
American Gangster (2007)
This album was made after JAY-Z saw an early version of the Ridley Scott-directed movie American Gangster. He recorded the album as a complementary concept one with the same title. It was released on November 6th 2007.
9.
Kingdom Come (2006)
This album came after JAY-Z announced his retirement in 2003 but of course, the rap god could not stay away.
He earned a Grammy nomination for Best Rap Album.
8.
The Black Album (2003)
This was supposed to be JAY-Z's farewell album. In its first week, the album debuted at number one on the Billboard 200, selling 463,000 copies in the United States.
7.
The Blueprint 2: The Gift and The Curse (2002)
On November 12th, JAY-Z released the sequel to Blueprint 1. Parts of the album were later reissued for his compilation album, titled Blueprint 2.1 (2003).
6.
The Blueprint (2001)
This album was released on the same day as the tragic terrorist events of 9/11. That didn't stop it from being one of the most talked about and probably one of the best albums Hov made.
Kanye West produced 5 of the 13 tracks on the album
5.
The Dynasty: Roc-La-Familia
This album managed to debut at No. 1 and went on to be certified platinum.Its lead single, "I Just Wanna Love U (Give It 2 Me)", was one of Jay-Z's most successful singles peaking at number 11 on the Billboard Hot 100.
4.
Vol.3 Life & Times of S. Carter (1999)
The album debuted at number one on the Billboard 200, selling 462,000 copies in its first week. It has since sold over three million copies and been certified triple platinum by the Recording Industry Association of America.
3.
Vol. 2 Hardknock Life (1998)
It was released on September 29, 1998 and it went on to become his most commercially successful album, selling over 5 million copies in the United States.
2.
In My Lifetime Vol.1
The album debuted at #3 on the US Billboard 200 chart and was certified Platinum and was released on November 4, 1997.
1.
Reasonable Doubt (1996)
This was Jay's debut studio album and has been ranked on several publications' lists as one of Jay-Z's greatest rap albums ever, while many hip hop fans have viewed it as Jay-Z's best work. It was released on 25th June 1996.
So There!
Guess you've been equipped with all the info you need to school anyone who brings up any debate concerning JAY-Z's albums now.
You're now a graduate of the JAY-Z albums academy.