JAY-Z dropped his 14th studio album and the world stopped.
The album stirred up everyone and it wasn't just because of the Beyonce – JAY-Z  scandal.
See Also: JAY-Z Might Have Cheated On Beyonce After All
Kanye after the album dropped, has reportedly made attempts to leave Tidal, JAY-Z's music streaming service. The rapper felt he's owed more than $3 million for bonuses and reimbursements after he debuted his album "The Life Of Pablo" on Tidal.
Now, why did this come up right after JAY-Z threw jabs at Kanye in the track, "Kill JAY-Z"
See Also: Kim Kardashian Afraid Kanye Might Just Loose "It" On His Saint Pablo Tour
Eric Benet, the American Singer-Songwriter and Actor also seems to have caught his sub from JAY-Z's track, 4:44.
"You almost went Eric Benét, let the baddest girl in the world get away / I don't even know what else to say, n**ga never go Eric Benét,'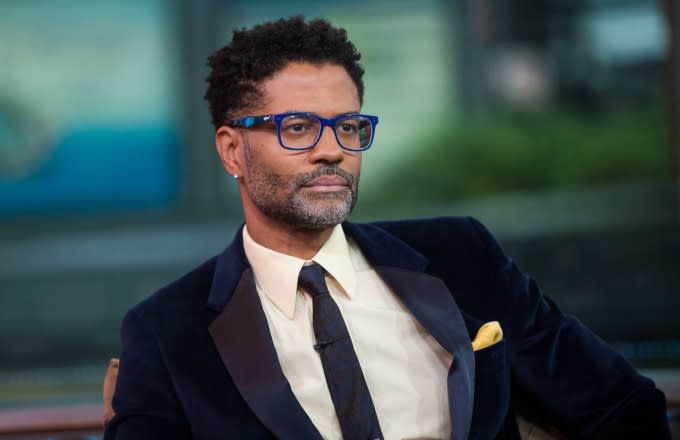 Looks like Jay was throwing shade at Eric and his ex, Halle Berry.
But Eric was quick to correct Hov in a tweet:
He didn't stop there. He allegedly went to JAY-Z's Malibu home on 1st July to confront him, calling him out to come fight him.
Guess who else caught his sub?
Future.
The artiste may have been brought up too when JAY-Z referenced his ex Ciara, their son and her husband, Russell Wilson:
"In the Future, other niggas playin' football with your son/ you had lost it, 13 bottles of Ace of Spade what it did…"
Future quickly responded too but not to his past.
Instead, he was on Snapchat reacting to another line most rappers would relate to.
JAY-Z: "You're on the Gram holding money to your ear, there's a disconnect, we don't call that money over here"
Future:
heheee.
The " Most High" Snoop Dogg had something to say about the album too.
For him, it was all about JAY-Z's exclusivity on TIDAL.
After praising the album, he expressed his confusion:
"Y'all gotta explain that to me. I went to iTunes looking for his album, I couldn't find it. But my homie sent it to me.I don't got Tidal, so a n**** had to bootleg it to me. I'm on iTunes and sh**, cuz."
Looks like it wasnt just you..(yes you!) who pirated 4:44.
Must be a little satisfying knowing one of the Godfathers of Hip-hop did exactly what you did too.