After Jay-Z's album dropped on Friday, no one's been able to talk about anything else.
The whole world is going crazy with news of Jay-Z's admission of his infidelity on the title track, 4:44 mostly because we all know how private the Carters can be when it comes to their personal life.
Well, here's something most of us probably don't know.
Grab a drink, this could take awhile.
So, here goes…
Hov and his Queen, Bey, have a history of giving us peeks into their private life through their music.
you didn't know?
Well, let's start from their first collaboration together.
In 2002, Bonnie & Clyde
Before the couple were even official, Jay gave us a peek into his feelings for Bey;
"…all of my dates been blind dates. But today, I got my thoroughest girl with me
I'm mashing the gas, she's grabbing the wheel.It's trippy how hard she rides with me."
2003,Crazy in Love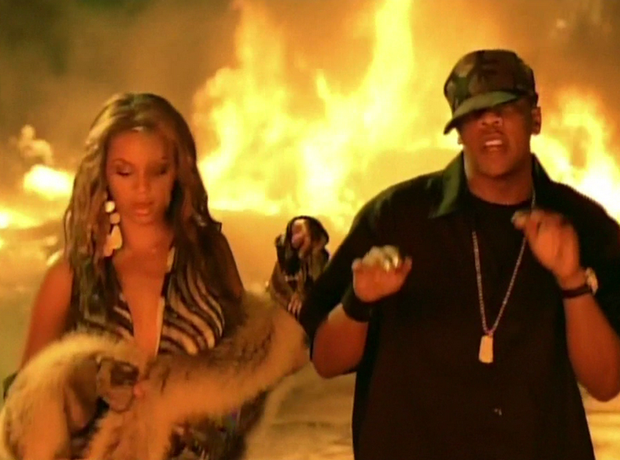 Beyonce also dropped clues about their relationship;
"When i talk to my friends so quietly. "who he think he is?"/Look at what you did to me…You aint there, aint nobody else to impress."
2006,Lost One
uh-oh! Looked like there was trouble in paradise when Jay-Z rapped about Bey prioritizing work over him.
"I don't think its meant to be B/ But she loves her work more than she does me/ And honestly, at 23, I would probably love my work more than i did she/ So, we aint we, its me and her/ 'Cause what she prefers over me, is work/ And that's where we differ, so i have to give her free, even if it hurts"
The couple collaborated again in the same year on Deja Vu
This time,Jay-Z was bragging about being with Bey;
"I used to bag girls like Birkin Bags/ Now i bagged B"
2012; Glory
This was the first time we heard about Bey's miscarriages from Jay-Z;
"You don't yet know what swag is but you was made in Paris/And Mama woke up the next day and shot her album package/Last time the miscarriage was so tragic/We was afraid you'd disappear, but nah, baby, you magic"
2013, Beyonce dropped "Mine"
In this track, she hinted at a possible break up;
"Been having conversations about breakups and separations/I'm not feeling like myself since the baby
Are we gonna even make it? Oh/Cause if we are, we're taking this a little too far"
And finally, in 2016. We all remember the Lemonade album which had us all like…
That was when Beyonce had the Bey hive buzzing with questions of Jay-Z's infidelity and who exactly Becky with the good hair was.
And now, Jay-Z has confirmed everything in his new album, 4:44 and has apologized to the love of his life in one of the tracks.
see also: JAY-Z Might Have Cheated On Beyonce After All