A $12m bridge which is under construction by a Chinese company in Sigiri, Western Kenya collapsed before it was completed.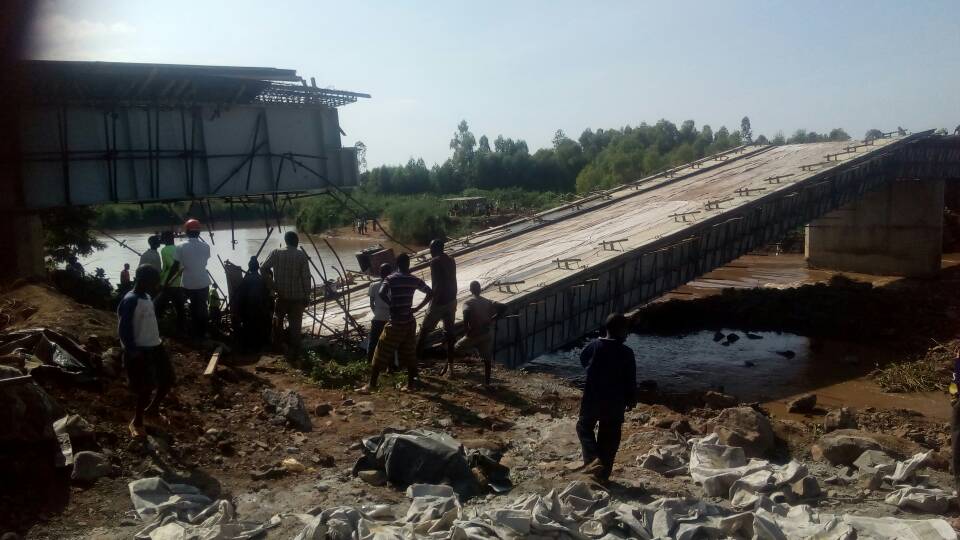 At least 27 workers were injured when the bridge collapsed on Monday June 26 after it was personally commissioned by the President.
Since the collapse of the bridge, the government has halted construction and sent a team engineers to investigate the incident.
The collapse occurred less than two weeks after President Kenyatta visited the site as part of his campaign tour before the general election in August.
Kenyatta who is up for reelection, has been emphasizing the party's focus on infrastructure projects such as a new railway between Nairobi and the port city of Mombasa .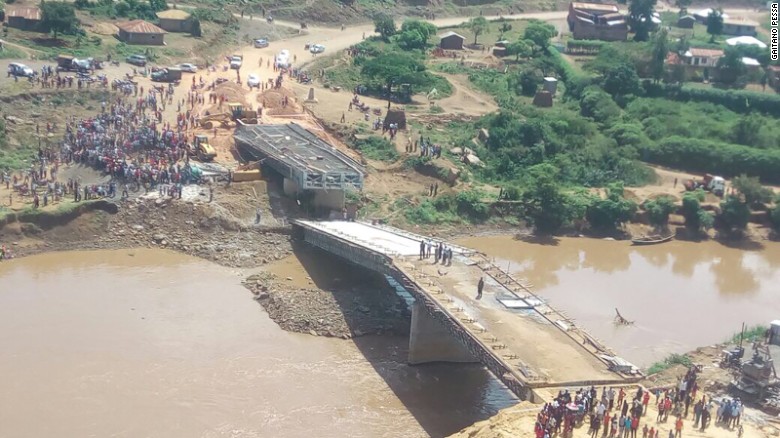 The president promised to construct the bridge in Busia county after a boat capsized and 11 people capsized on the river, killing everyone on board.
The collapse of the bridge on the other hand, is not good news for Chinese companies operating in Africa. This in the sense that over the past decade, as Chinese companies have won more contracts to build roads and other infrastructure projects across the continent, Chinese officials and companies have worked to overcome a reputation for poor quality and lax safety standards. Portions of a Chinese built road in Zambia was washed away by rains in 2009, and a hospital in Angola was evacuated when local officials feared it would collapse in 2010, incidents that were widely covered in local media.
"This is very unusual because all the standards and specifications required by the employer were met," a project manager for the company, Jerome Hua, told the Kenyan newspaper, the Nation.
"We have experienced engineers and we are equally baffled by what happened. We hope to find the root cause of the problem and rectify the matter."
According to the company, the bridge, originally slated for completion by next month, can be repaired but its cost, originally 1.2 billion shillings, and will likely increase.
Source: Quartz Africa