Celebrities love to show off their children.
Moving the trend from showing them off on social media, these eight entertainers have penned touching lullabies and ballads to celebrate the ties that exists between a child and his parent. Some others have worked with their little bundles of joy churning out great music.
Kanye West
In December 2014, hip hop rapper Kanye West released a song titled "Only One" . The song was originally slated to be released in West's SWISH album which was later changed to The Life of Pablo. The song sends a message to Kanye from his mother, Donda's perspective which he wants to pass on to daughter North West. The song's cover photo shows Kanye looking down at baby North.
Okyeame Kwame
Mr Versatility always shows us how much he loves Sir and Sante. From their photoshoots to the many social media rants, the rapper took it a step further by featuring the two cuties in his song "Saucing". Sir, his son dropping punchlines and Sante's grooving made our hearts melt.
Jay Z
The love for Blue Ivy is so much that her father recorded a melodic hip-hop homage to her. The song talks about the experience of being a first time father,the fear of losing another baby, the joy of having Blue and a promise to be the best father. The TIDAL founder released the song titled "Glory" which begins with Blue's first heartbeat and ends with her crying.
Jayso
Jayso was the first Ghanaian in recent times to record a song with his daughter. 'My Daddy Is a Champ' was recorded by Jayso and Nessa. Unlike the other celebrity babies, Nessa actually sang the chorus of the song.
Beyonce
Wait, why is Queen Bey not on top of this list? Queen Bey released her single, "Blue" a year after the birth of her daughter Blue Ivy. The love for baby Blue was so much that Beyonce recorded a song for her first child after Daddy Carter had released "Glory".  The song was on her self- titled album and featured the voice of Blue Ivy crying out to momma. Blue sings " Mommy, Mommy, Can we see Daddy?"
DJ Khaled
`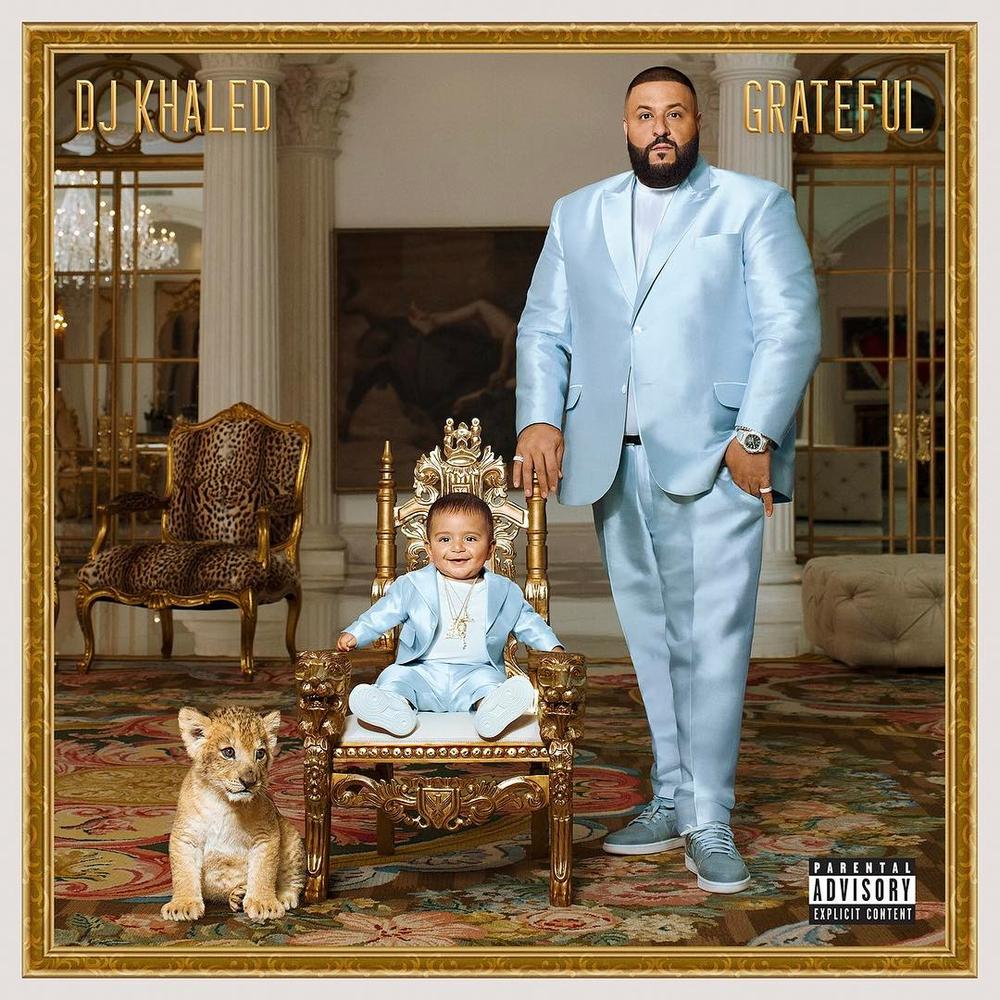 If there is any child who is currently  living the dream on this earth, it certainly is eight months old Asahd. The son of music mogul DJ Khaled is the inspiration for his daddy's upcoming tenth studio album. He features on the album cover and he is the executive producer of the album. Also, all proceeds and entitlement of the album goes to him. Asahd, whose name means "lion" has started roaring at a very tender age.