It looks like FIFA now wants to flood our football games with a lot of referees.
If you watched Cameroon and Chile's Confederation Cup match yesterday, you should know FIFA has introduced another kind of referee; the Video Assistance Referee (VAR).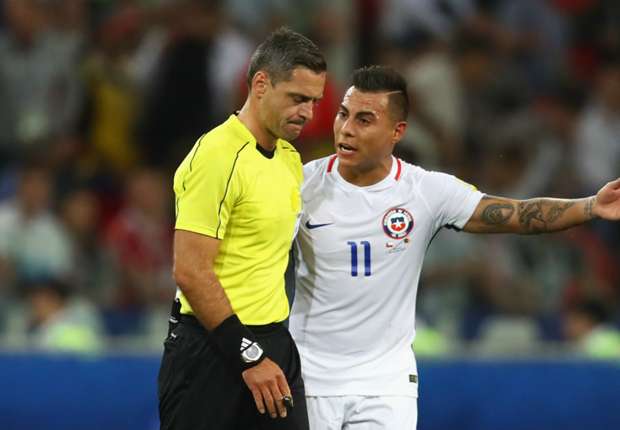 For me I think the whole technology is a waste of time and it reduces the originality of the game.
Anyway, FIFA has introduced it and is awaiting approval for it. Here's all you need to know about the VAR.
Head of refereeing Massimo Busacca says the technology should help referees "to eliminate a clear scandal in football, the mistake that after many years you still remember."
FIFA wants video review approved next year for the World Cup to help decide key incidents: goals scored, penalty awards, red cards and cases of mistaken identity.
This means that if the VAR was in place during the 2010 World Cup, Ghana would have gone through against Uruguay because the ball had crossed the line before Suarez used his hand to clear it. We would have avoided all that penalty agony Gyan put us through.
A live trial of the VAR system began in August 2016 with a United Soccer League match between two Major League Soccer reserve sides.
A "pitchside monitor" was introduced at the 2016 FIFA Club World Cup, allowing referees to review footage from the field.
The A-League in Australia became the first to use a VAR system in a professional league game.