An attack by some ATL (Atlantic Hall, UCC) residents together with some Conti (Unity Hall, KNUST) and Vandal (Commonwealth Hall, Legon) boys in UCC last night led to the UCC police using tear gas to calm things down.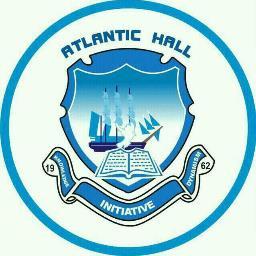 ATL were celebrating their hall week and as part of its tradition, they invited their brother halls, Conti and Vandals to join them in their celebration.
See Also: Here Are Some Interesting Things We're Missing In Hall Week Celebrations Nowadays
It all began when residents of the Oguaa Hall in UCC disallowed some Vandals from coming into the hall.
The angered group of Vadal boys then teamed up with some Mariners to attack some members of the Oguaa hall.
Police personnel from UCC Police Station arrived at the scene later to calm things down. They threw tear gas in and around the Oguaa Hall to deter the students from causing more harm.
Some ATL residents  together with some Vandals and Conti boys who had just arrived capitalized on this action to get into the Oguaa Hall and caused some damages in the hall.
Three people were badly injured but there were no fatalities.
Kuulpeeps will keep you informed on latest developments.