Haven't you wondered if the way hall weeks are organized now are the same way they were organized in the past? We decided to find out and compare the old hall week celebrations and the current hall week celebrations and trust me the current ones "just dey bore". The things we are missing out on makes me want to go back to those days.
Did you ever know there were processions during hall week celebrations.
Residents of a particular hall  in the University of Cape Coast used to go round the school in large numbers to mark their hall week celebrations. It was one thing you would not miss, especially when it was the turn of the Casfordians. They will form two long queues with most of them naked! It was like a street carnival. It began around 6pm. Some students carry fire touches and other dressed in a fancy way. The university authorities later put a ban on Hall Week processions after there was a clash between Casford and ATL hallers.
How do we end the hall week celebrations without a beach party
In the University of Ghana, beach parties were used to crown the hall week celebrations. On the final day of the celebrations (Sunday), buses moved around campus to pick up students to mostly Bojo or Kokrobite for the final beach party. It was the best part of the hall week celebrations so it's sad present students do not get to experience the fun. It was banned when a hall tutor lost his daughter. Sorry fellas, no beach party for you!
Who closes a jam at 11pm? 
Before last year, hall week events could go past midnight in Legon. There was no time frame for the celebrations. Sorry we can't say the same now since no event on campus can go past 11pm, no matter who is on stage; even Shatta Wale had to stop performing at Pent when it was 11pm. I mean who closes a jam session at 11? Night clubs open around the same time so what do you mean
Now we can't enjoy the hall week celebrations for more than 5 days
In UCC and KNUST, hall week celebrations used to run for a week. Now it begins on Wednesday and ends on Sunday. So why is it even called Hall Week Celebrations? Hall week celebrations are fun from start to finish, so if the days have been reduced, the fun has also been reduced. So many interesting activities have been scrapped because there are few days now. I mean why would the authorities cut off two days, because i don't think there's a difference.
You can't make too much money now.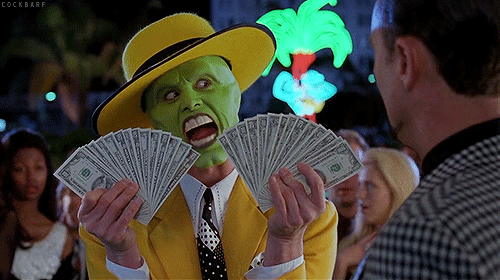 So this is another bad news for all the business minded students in the University of Ghana. Previously, you could set up a stand to do business immediately the hall week celebrations begin, now you can't do that, no matter who you are or what you're selling. Sellers are now allowed to set up their stands from Friday. I feel your pain bro, less time to make money.