We are all in a state of anxiety as counting of votes have began in the various collation centers.
The Electoral commission so far has not released any results but just held a press conference to address some issues.
The electoral commission in their press conference indicated that there has been a series of alleged or possible over voting in some of the polling stations across the country.
For that reason, Mr Eric Dzakpasu (Head of Communications, EC) stated that the EC will thoroughly go through all the results they have received before making any announcement.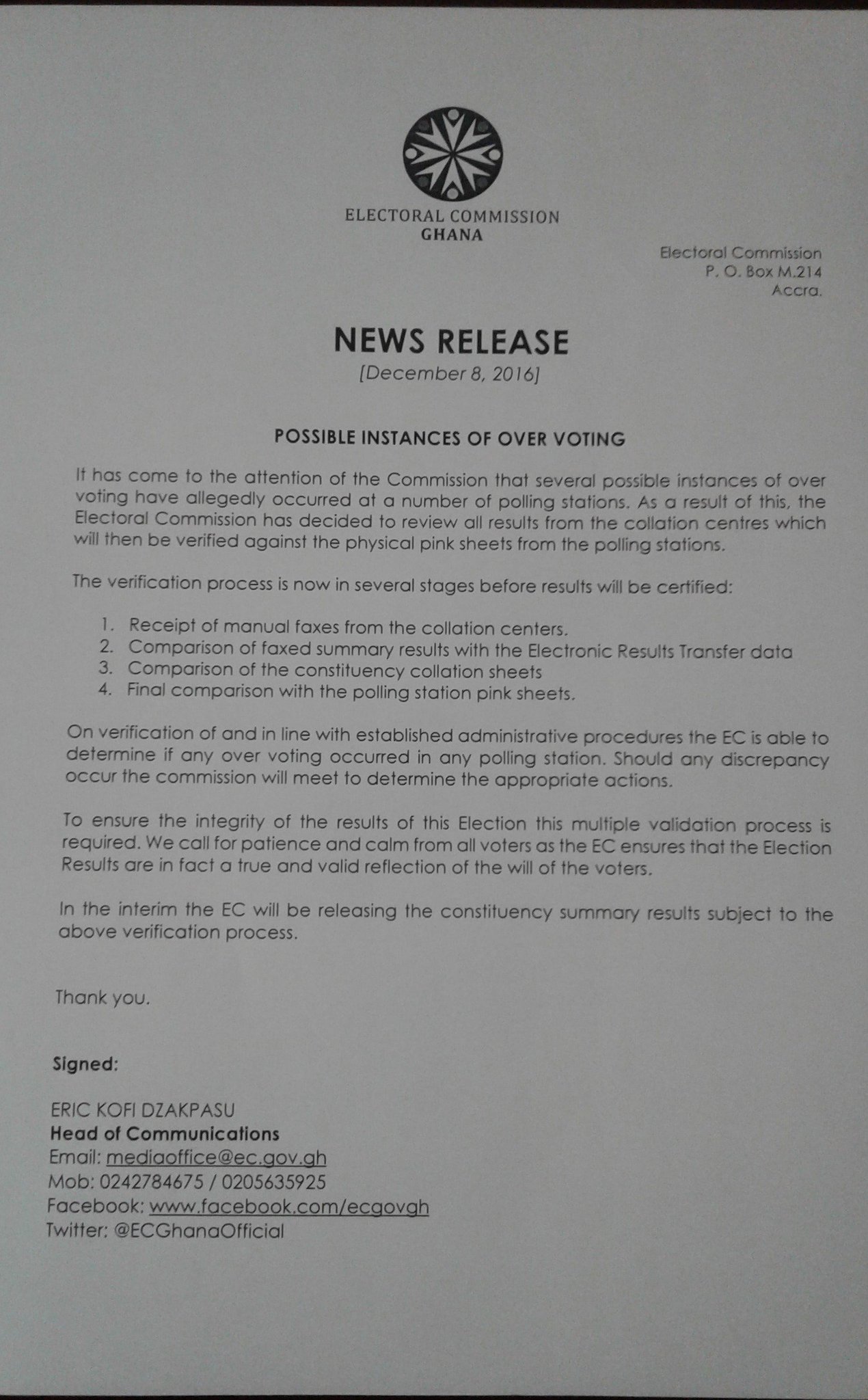 The EC early on in another press conference dismissed NPP's projection and urged all Ghanaians to stay calm.