Accra has a wide variety of places you can try out when it comes to food and drinks. If you're thinking of a place that has the best drinks to offer right here in Accra, look no further. Take a look at some of Accra's finest spots and bars you can visit.
+233 Jazz Bar & Grill
Location: North Ridge
Reviews:
"A unique place to discover and appreciate the very rich artistic heritage of Ghana. Palm Wine music, highlife, jazz, funk or Reggae, you have them all there, together With delicious grills! "   – Kokra M
"I've been to +233 twice and each time, the music, the food, and the service were great! Definitely a place to check out while in Accra."   – Lala
"We went here the night of 19 March and saw a fantastic reggae line-up. Seriously, I never knew I liked reggae music that much until I heard this. Lots of space for chairs and tables. I just wish the audience wasn't so lame and got more engaged with the performers!"   – Geni
The Republic Bar & Grill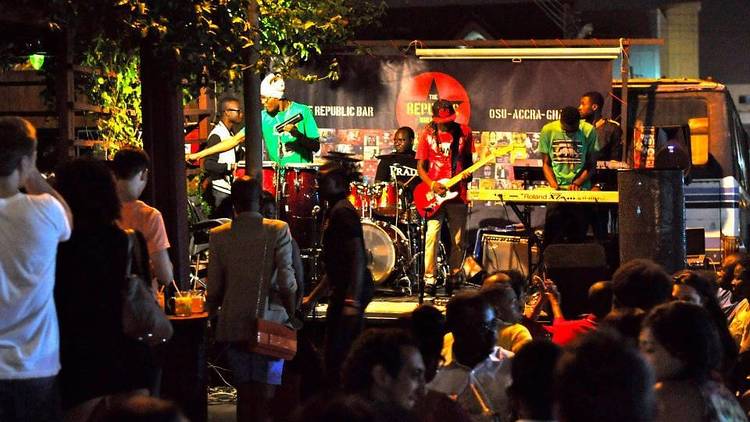 Location: 3rd Lane, off Oxford Street, Accra
Reviews:
"Superb. Great people, fab drinks, excellent music. Crowded but with a great ambience and really helpful staff. Sad to leave!"     – Pads_M_UK
"Original cocktails and fantastic twists to your draft beer. Even with the pressure on the bar on a Friday night the waiter was calm and helpful. His attention to detail and charm deserves mention. Try the Kokroko (large) with yam chips and chicken. I strongly recommend that."   – Nii Amah D
"The location is great, the atmosphere was charming. The wait staff good, gave great recommendations. The appetizer chicken with different sauces was the bomb. While there fell in love with a drink called Alvaro which has multiple flavors. Not in the states. So sad. The band and DJ were an extra bonus. Friendly place."   – Nica S
Firefly Lounge Bar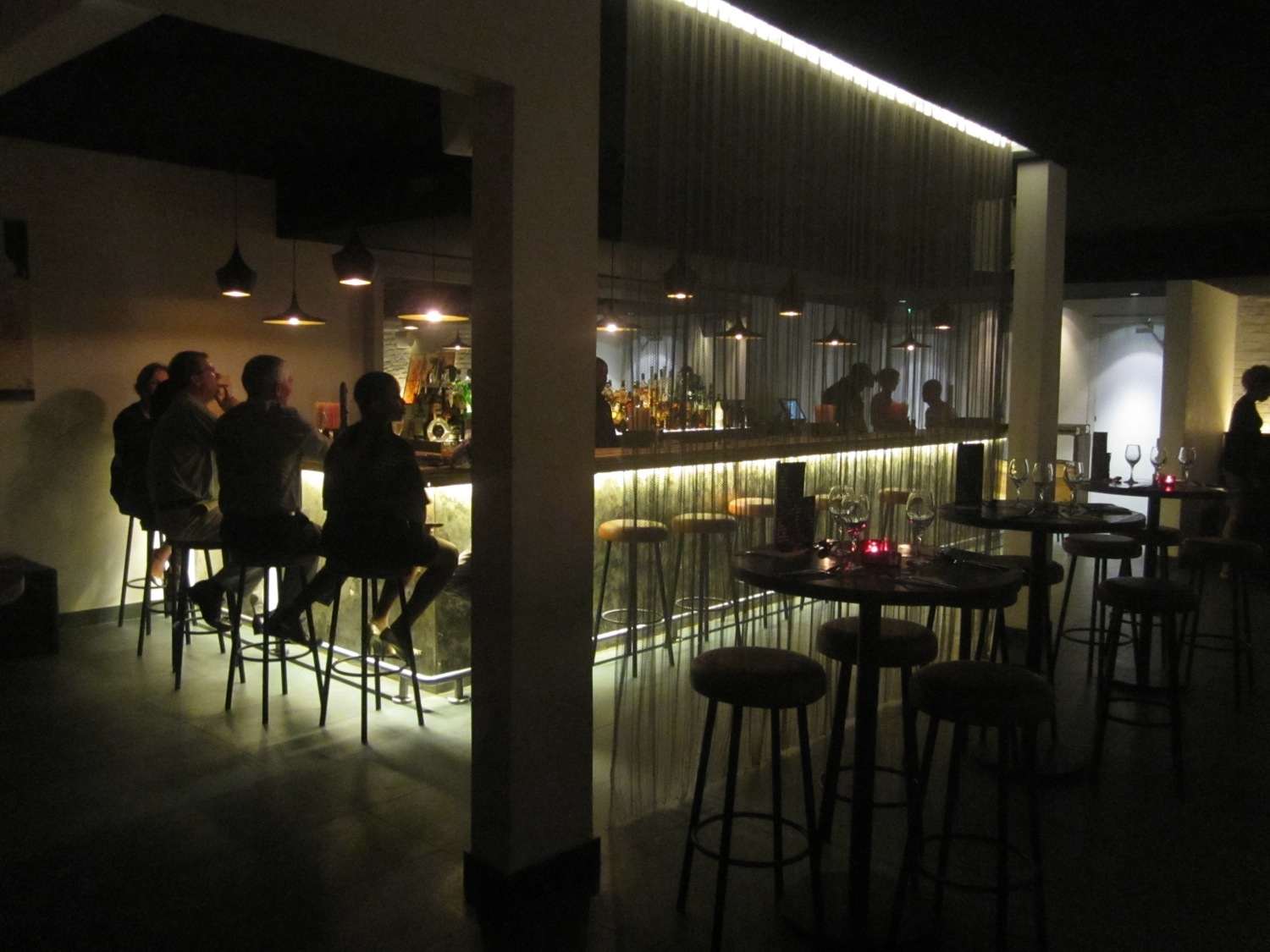 Location: Osu
Reviews:
"Very lively lounge bar in Osu, gets very busy in week ends with all kind of crowds, Good music and nice atmosphere drinks are priced averagely compared to other similar clubs in Accra"   – Dzamel J
"Good music, good vibes, nice people, nice dancing and located in the neighbourhood of Osu, the heartbeat of the city."    – Marije M
"A few weeks ago I spent three hours here with some friends the music as good and the waiters were quick. Felt very safe there as our bags were checked before we went in. We had to shout though since the music was loud for normal conversation. I'm going back again this weekend. "   – Nii Amah D
Honeysuckle Pub & Restaurant
Location: Osu & East Legon (A&C Mall)
Reviews:
"Among the best sports bar in Accra. Chilled beers and reasonable and edible bar menu. Not pricey for what it is and in Osu. Crowded during EPL live matches".   – Drew
"Had a small party with friends during my recent visit to Accra, an old fashioned pub with wooden paneling & large TV screens showing football, wide variety of drinks & eats, good service, popular with foreigners & locals, great location, nice place to unwind after a hard days work "   – Mchandras
"Had by far the best pizza i have tasted, it had all my favorite toppings. yummy
Ordered for breakfast Pizza without the egg toppings, took extra cheese in place of the egg with other toppings(ham,sausages and mushrooms) along side a chilled cranberry juice.
overall the meal tasted great just took a while for the pizza to get ready but it was worth the wait "  – Rashida P
Champs Sports Bar & Restaurant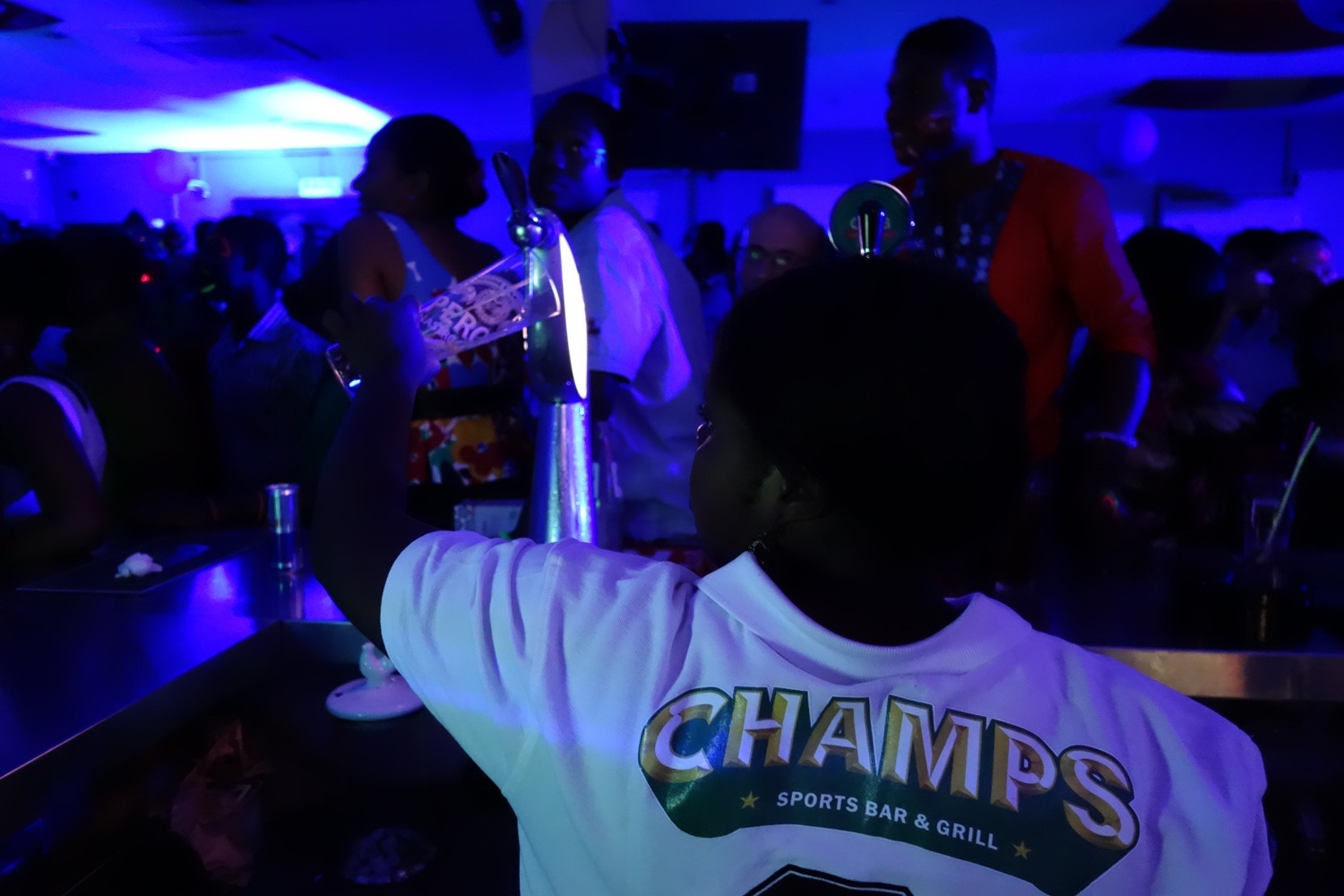 Location: Adabraka & Asylum Down
Reviews:
"Great quiz nights on Tuesdays. Feels like an American sports bar. Food of varying quality. I would recommend the nachos but stay away from pizzas or burgers."   – Signe S
"I met some clients for a quick meeting and a meal after work and at the same time, watch some football. I ordered the Madras Chicken Curry which was tasty, service was swift and the pricing not too bad. "   – Jeremy H
You're surely not going to regret it after trying these places out.