So according to Times Live, a South African publication, Drake and Serena Williams are dating. Apparently, they were caught kissing. They have not come out publicly to admit that they are, but of course we've all been feverishly waiting for Aubrey to be official with someone so we can gush about them, so why not just create an imaginary relationship for him and gush anyway? Sure, he was practically glued to her side at Wimbledon but that doesn't prove anything. Anyway, imaginary or not, if they date, it shouldn't be a surprise and here's why:
SHE'S PRETTY HOT
Admit it, Serena Williams is hot.
Maybe muscular arms are not exactly your cup of tea so I'll exclude that but come on! I mean look at the woman!
Look at that face, that glowing skin, those mile long legs! Most importantly, look at that butt!
Tell me she's not sexy. Please. I dare you.
SHE'S HIS TYPE
Drake has been pretty forthcoming in describing his type of woman in his songs. And not surprisingly, Serena has some of these features. Let's take a look at some of these lines, shall we?
Your natural hair and your soft skin and your big ass in that sundress. Whoo! Good God!
Ass on Houston Texas but the face look just like Claire Huxtable
Alright, so Drake likes a big butt and Serena is hardly at a loss in that department. Look at that beautiful future behind her guys. Just look!  
That's right I like my girls BBW. Type that wanna suck you dry and then eat some lunch with you.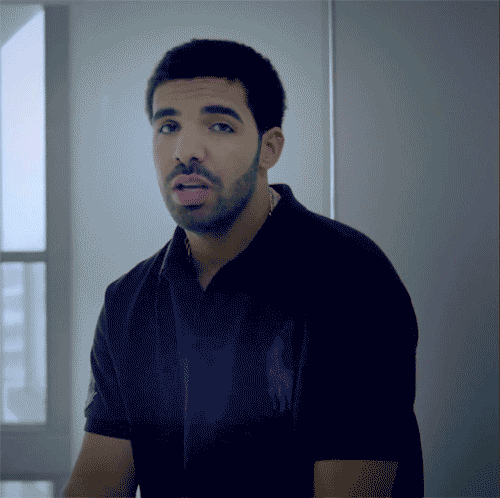 Well, I don't know about the sucking dry part, but according to this Instagram post Drake posted himself, I assume Serena has a healthy appetite and well, he must like that…right? Plus, she's definitely a big, beautiful woman so the BBW part? – Check!
HE LIKES OLDER WOMEN
They may be 5 years apart, but the rapper has admitted a couple of times that he likes older women. Infact, in the remix to Fabulous' Throw It in the Bag he raps about an older woman he had a fling with in the past. He says  "She mature to say the least/And if I get a car then she make sure to pay the lease" The song may not be about Serena but we're pretty sure she could pay that lease 10 times over with her jaw dropping net worth of $140 million.
HE'S KIND OF A FRIEND OF THE FAMILY
Look at these cute pictures of Drake and Venus at Wimbledon. You wouldn't smile so wide at or hug someone you didn't like unless you're trying to win an award for Faker of the Century. So can we go ahead and say Venus approves? That's a bonus for Drake. You go, Aubrey!
HE HAD BEEF WITH ANOTHER RAPPER OVER HER
This isn't the first time we've heard of them dating. Back in 2011 it was rumoured that Drake and Serena were dating but the rumours soon fizzled out and he was spotted with someone else in 2012. We all forgot about them and slept peacefully. Serena's ex-boyfriend Common didn't though. He was peeved apparently and took shots at Drake in his song "Sweet" and Drake shot back at him in "Stay Schemin'" They got over the feud later though and are cool now. But just imagine this, ladies. Two beautiful men beefing over you. This is the stuff daydreams are made of. The woman is blessed.
In spite of all this, I doubt Drake and Serena are going to end up as a couple. Or maybe I'm just in denial. I'm still shipping him with Rih or Nicki. I bet I'm not the only one. Scratch that. I'm pretty sure. Help me out by taking the poll below. Drake & Serena? Drake & Nicki? Or Drake & Rihanna?